TSA
School Games & TrustEd Sports Alliance



The Trusted Sports' Alliance is a team of highly motivated PE professionals who aim to make young people's lives better through PE, physical activity and sport.
Our belief is that the positive relationships we build with our schools, staff and pupils through our work has the power to inspire and enrich lives and help nurture personal growth.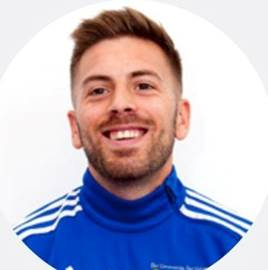 We deliver a fantastic programme of PE teaching, staff training, sports leadership, sports competitions and festivals and school improvement across to pupils from early years through to sixth form!
We work with our partner schools to ensure our delivery fits the need of each individual school so we can have maximum impact on the wellbeing and learning of young people and adults we work with.
https://www.yourschoolgames.com/
http://trusted-schools.co.uk/sports-alliance
Sign Up:
11th Jan School Games Qualifier – Year 5/ 6 Dodgeball
SIGN UP HERE
18th Jan – Energize Primary Netball Development day
(contact directly to enquire)
29th Nov - Engage U9's Netball@ SHS
(contact directly to enquire)
22nd Jan – Lunchtime Supervisor Staff CPD
*Note there is a £60 p/person charge for staff wishing to book onto this*
Sign Up Here
25th Jan School Games Qualifier – Year 3 / 4 Dodgeball
Sign Up Here
1st Feb Central Leadership Academy – 4/8 chosen leaders in year 5/ 6
Sign Up Here
8th Feb – School Games Qualifier Indoor Sportshall Athletics (Open to all Schools)
Sign Up Here