Students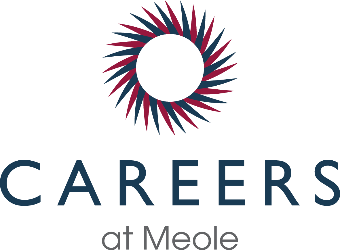 Careers Leader - Mrs Richards
careersmbs@meole.co.uk
Meole Brace Students,
Each year, you will participate in a range of careers related events as well as learning about links to careers in each of your curriculum subjects. There are also a range of trips available throughout each year, look out for information about these during form time or in the Pulse.
Throughout your time at Meole, you will be take part in at least one aspiration talk a year. Mrs Hare meticulously plans these talks with you in mind, so if you have any particular occupation or interest you would like to see highlighted, please ask her to see if we can get a speaker in to suit!
You will also take part in several Career lessons through PDC including "Desert Island Living", "My Future", "The Real-World Game" – all incorporated to focus on both Citizenship and Careers. Additionally, you will use XELLO to help you to understand a range of Careers and explore which you are best suited to. All students have log in details for this and are encouraged to use XELLO independently as well as during structured sessions in school.
Year 10: You will begin to have your 1:1 career meeting with our Careers Adviser, Sharon Ruff. You will also take part in Work Experience in the Spring term. This will be launched at the end of year 9 to give you the opportunity to find the right placement for you. If you have any queries on Work Experience, please talk to our Careers Leader, Mrs Richards (E2). See our 'Work Experience Student Manual' to help you understand your way around the EBL portal we use.
Year 11: You will have second 1:1 career meeting with our Careers Adviser, Sharon Ruff to ready yourself for Post 16. You will apply for your post-16 choices, whether that be college or work-based training. During the Autumn term of Year 11, you should attend as many open evenings and taster sessions as you can to help you make an informed decision about which course is right for you. See our 'Post-16 Choices Guide' for more information. If you are interested in any other college or Post 16 placement that isn't covered in the guide and would like more information, please talk to our Careers Leader, Mrs Richards (E2)
Below are some useful links to post-16 providers where many of our students choose to go. Here you will find information about the courses available, key open event dates and also how to apply.