Careers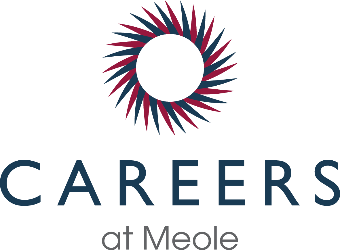 Careers Leader - Mrs Richards
careersmbs@meole.co.uk
Welcome to Careers at Meole Brace School. Careers Education is seen as central to the preparation to take on and enjoy the experiences, opportunities and responsibilities of adult life and our Careers programme aims to bridge the gap between education and work.
Meet the Careers Team:
Mrs Richards is Head of Personal Development and Careers and is in charge of creating and implementing the Careers Programme at Meole Brace, leading the careers lessons and employability skills opportunities within PDC as well as organising Work Experience, Post 16 provider days and trips, and ensuring Meole Brace meets the statutory Gatsby Benchmarks. – CareersMBS@meole.co.uk
Sharon Ruff is our dedicated careers adviser; who is in school two days a week, and runs 1:1 appointments with all year 10 and 11 students, delivering impartial and independent careers advice and guidance to students – Ruff.S@meole.co.uk
Mrs Hare, our SENCo and Aspirations Lead organises Aspiration Talks throughout the school year, giving every student an opportunity to meet, listen and ask questions on a variety of careers such as psychology, photography, journalism, carpentry and many more. – Aspirations@meole.co.uk
Dr Smith is our Senior Leadership Team link for Careers, he meets regularly with the Careers team to advise and facilitate careers activities within Meole Brace.
Liz Malpass is our Governor link and supports the Careers team by offering support and communication with the board of governors and giving a useful local perspective on careers issues
Sarah Hooper (Assoc. CIPD) is the Enterprise Adviser for Meole Brace School, qualified in HR Management with the Chartered Institute of Personnel Development, has over 20 years' experience partnering with business leaders on HR strategy, operations, implementation and a diverse range of employee relations matters.
We aim to have a tailored careers programme which is fulfilled by the following means:
A number of topics relating to Careers Education are taught within our PDC timetable and within curriculum subjects to all years.
We run visits to places of employment and host speakers from a wide variety of occupations.
We run visits to places of further and higher education and host speakers from a wide variety of providers of further and higher education providers.
We have Aspiration talks regularly throughout the academic year in which speakers can come and talk to a focused group of years 7-11 about their occupation and their journey
Our Careers Adviser is in school each week and provide individual guidance. They are also available to answer any questions during the academic year and after results days.
Work Experience is available for Year 10 students. Students arrange this themselves, with the support of the school.
For any further information, please contact Chelsea Richards, Head of Personal Development and Careers - careersmbs@meole.co.uk - - - - - 01743235961
If you wish to be a part of our aspirations talks, please contact Kate Hare, Aspirations Leader – aspirations@meole.co.uk - - - - - 01743235961
This section of the website is checked and updated regularly. The Careers Programme is reviewed in each term of the academic year, taking into consideration feedback from students, parents and employers.
Please feel free to email Chelsea Richards with any enquiries.
Please find a link to our Careers Programme, which summarises the events we have planned.