Issue 1 of Meole Matters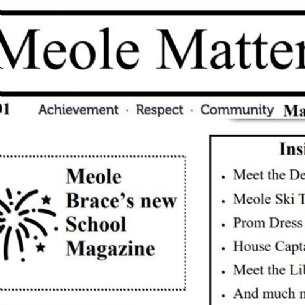 We are now publishing a termly e-zine to keep you updated with the wonderful activities and events that our students and staff are involved in, both in school and the wider community.
The first edition was sent out electronically at the end of term, but in case you missed it, it is attached here! Congratulations to Ms Smith who won the naming competition!