https://happymaps.co.uk/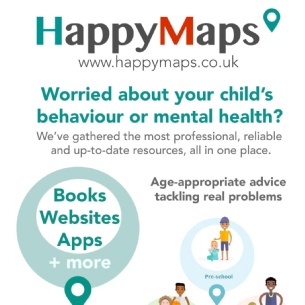 Parenting teenagers: what's normal?
Worried about your child's behaviour or mental health? Reliable resources recommended by parents and professionals.
You're not alone! Parenting teenagers has never been easy and each generation of parents faces new challenges. It's natural to experience mood swings as an adolescent right into your 20s, but many young people are experiencing higher levels of mental health problems than ever before. We know that as a parent or caregiver, it can be difficult to know what's normal and when you should worry. The websites and books in https://happymaps.co.uk/ have been chosen to help you discover what's going on in your teenager's brain, how to communicate effectively and where to look for help and reliable information.