BLM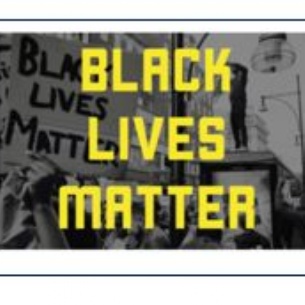 Meole Brace School is my school. These are my thoughts and feelings about life in and out of it...
Lockdown life means screen life and screen life in lockdown means watching pictures from around the world of people taking to the streets, breaking the lockdown and shouting that black lives matter.
I have been trying to work out what this has to do with me. I'm white, I live in Shrewsbury and I don't really know many black people.
Surely all lives matter? Why do we have to say black lives matter? The thing is that I don't know what it means to be a person of colour. I don't know what it means to be more likely to be stopped by the police for no reason, to be overlooked in my classroom because of the colour of my skin, to have people cross the road to avoid me and have my friends make assumptions about me and my family - how we live, what we eat, how we talk.
Thinking about it, I guess that in saying black lives matter what we're doing is acknowledging that in our world, black lives haven't mattered. Naming this protest movement means that we, wherever we are and whoever we know, have to think about how we can start to address the inequalities and start to do better.
Maybe I can start to ask more questions at school. Even if this doesn't affect me personally, I need to know more to be able to do more and start to make a difference.
www.refugeeweek.org.uk (15-21 June)