Stress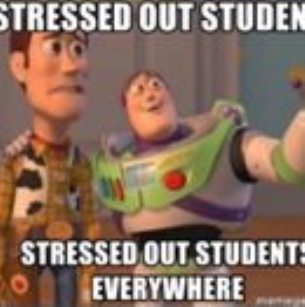 Meole Brace School is my school. These are my thoughts and feelings about life in and out of it...
STRESS
I AM MISSING SCHOOL!!! How has this happened?? I struggled every day to get there and couldn't wait for the weekend; now, I can't wait to get back to my lessons.
Keeping a routine for school work is getting harder and I'm starting to lose focus and to stress a bit. Teachers have been really helpful, but it's so much better when they're standing right in front of you – something else I never thought I'd miss!
As well as the teachers, the Student Wellbeing people have some useful links on their part of the school website; I've checked out some of them and I'm also thinking about phoning to speak to one of the student support workers to chat about how I can deal with some of the stress. We'll see what happens...