Boys' Enrichment Day Scores a Winning Goal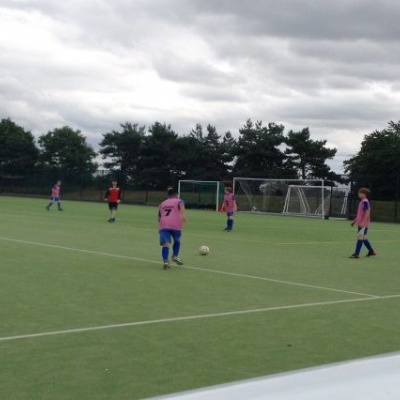 The English and PE departments offered a select number of KS3 boys a football and media enrichment activity. The aim of the project was to encourage pupils to see English as a subject which provides functional reading and writing skills in a fun and active way.
As part of the project, firstly, the boys played a football match on the school astroturf. It was a fantastic occasion as two hard-fought matches took place. In the Y8 match, the oranges won 5-4 with Tom Parry scoring four goals to lead his team to victory. In the Y9 game, a Brandon Weres hat-trick helped his purple team to a 3-3 draw with the pinks.
Following this, students participated in a series of interactive workshops facilitated by the English Department. These sessions focused on how to create a successful commentary, how to write a succinct match report and how to create effective interviews. A brilliant day was had by all.