Year 8 Carding Mill Valley Trip

On the 12th June, 33 budding Year 8 Biologists spent a day in Carding Mill Valley investigating living organisms and the physical factors that affect them. On the sunniest day of the year so far, students took measurements in the upper and lower valley to calculate the mean depth, volume and velocity of stream water. In preparation for the end of year exam, students revised the rock cycle learning how 560 million years ago Shropshire lay over a volcanic arc - the site of igneous rock formation. Weathering, transportation, deposition and compaction resulted in sedimentary rock formation. Erosion by meltwater from the Ice Age led to the formation of the valley as we know it today.
Students learnt how to do a kick test to sample freshwater invertebrates. Invertebrates were identified using microscopes and classification keys in the National Trust Lab. Students produced annotated diagrams of their invertebrates highlighting adaptations they have to survive in fast flowing water. National trust staff were so impressed with Meole Brace Biologists that they copied their work to display as examples of excellence!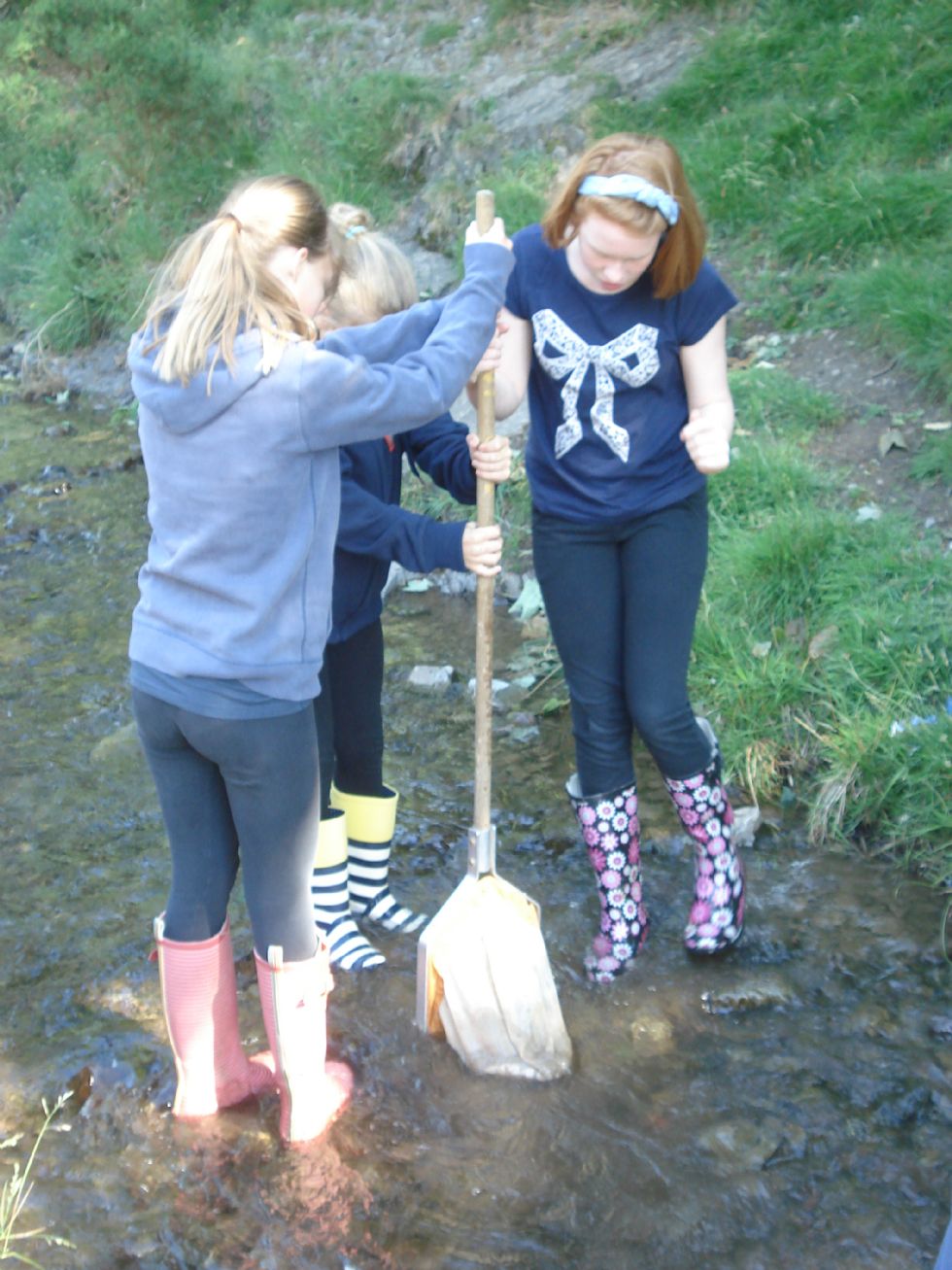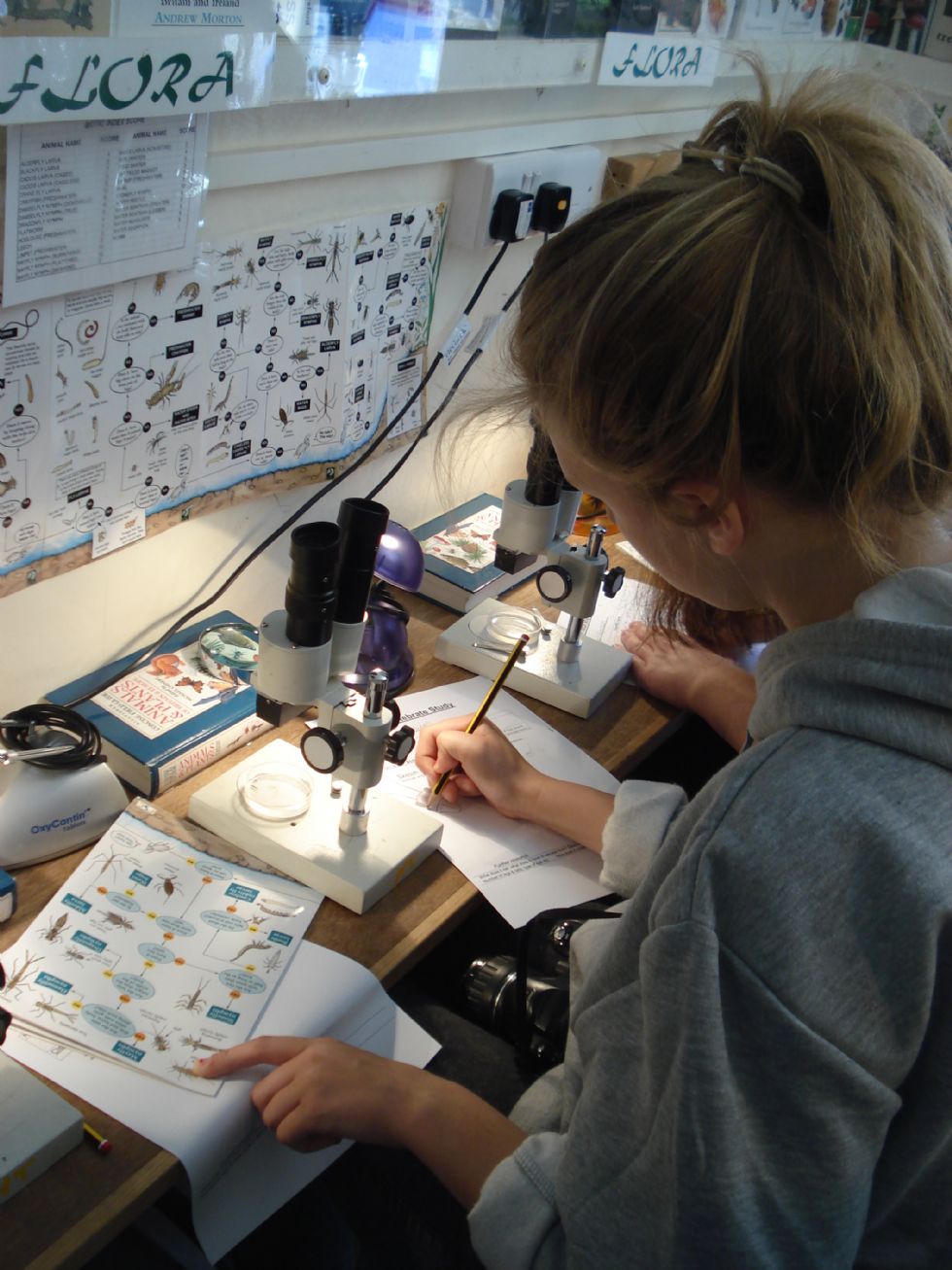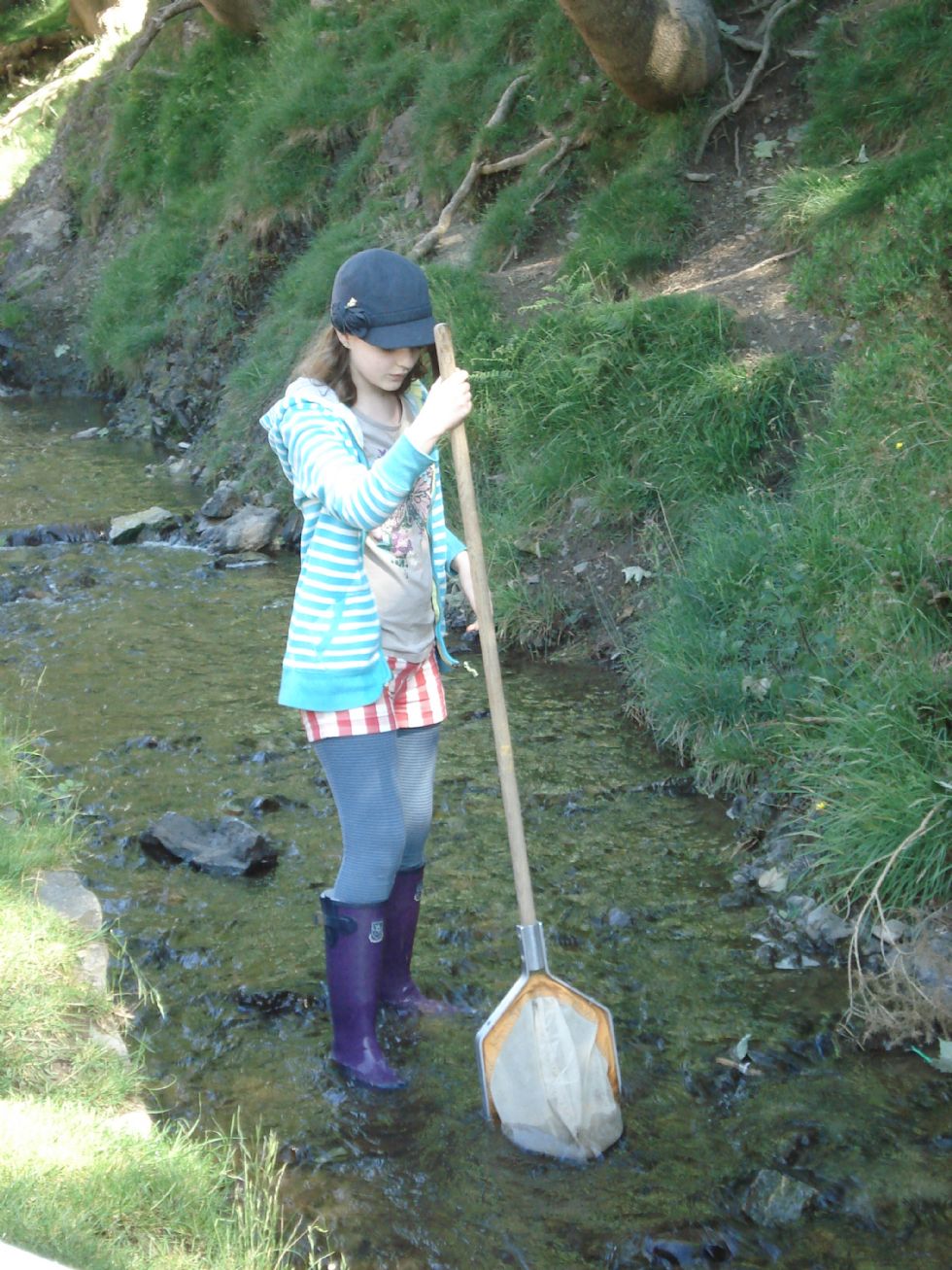 Our students were also able to investigate water quality using a biotic index of species identified. Reassuringly the concluded that invertebrates in the stream had the highest biotic index score (10) i.e. the water was very clean.

After a relaxing picnic lunch in the shade of an ancient oak (and lashings of factor 50 sun cream) a belt transect survey of mid valley fauna was conducted using GPS and quadrats. Students will be using the data to produce a display at school and a report for the National Trust which manages this important site.