Visit to Berlin, Easter 2014
The 12 of us arrived in Berlin late on Sunday night at the start of the Easter holidays. After arriving at Berlin's superb 'Hauptbahhnhof' , we spotted some friendly German policemen who gave us, or Mrs Langley, the directions to our hostel, most of which we were too tired to understand.
The next morning, after a strange German breakfast of a ham sandwich, we had a tour of the city from a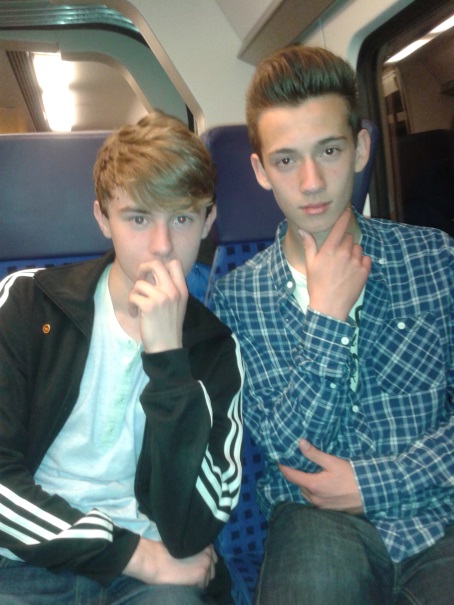 New Zealander called Mike. We saw the Berlin Wall, Checkpoint Charlie, the famous 'Ampelmann' shop and the Nazi Headquarters; we also organized a search party among us for Hugh's SD card in front of the Brandenburg Gate, which turned out to be in his bum bag. German weather is even more extreme than Shrewsbury, which many of us thought was impossible.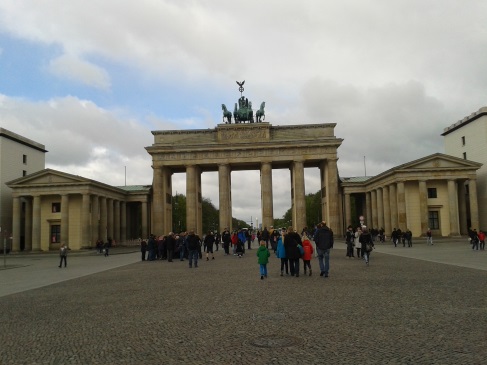 We then went to the Reichstag building, and went up the dome, apart from Ben with his fear of heights. This gave us a good view of the whole city and a chance for a sit down! After this, we went to KaDeWe, which is the German version of Harrods, and looked at the expensive food and glass. We ate in the evening in an upmarket German restaurant, with sadly grumpy staff!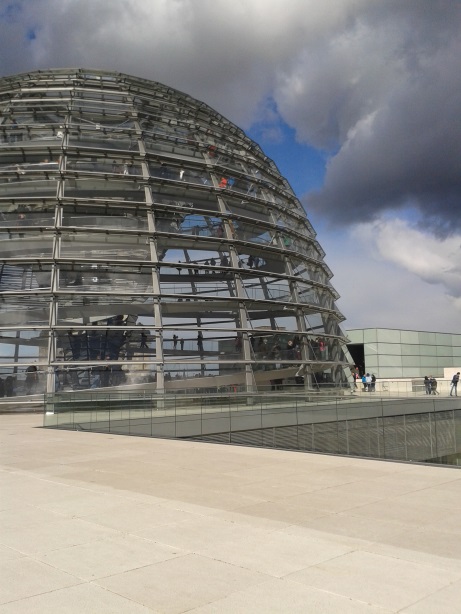 The next day, we went to the Jewish Museum. This was an interesting but harrowing experience that left its mark on all of us.
In the afternoon the weather was much better, although when we sat down for our afternoon boat cruise down the River Spree, it started raining, much to our inconvenience. The boat cruise was fun, aside from accidentally ordering a beer rather than a hot chocolate. We then collected our stuff from the hotel and went to the train station, to return to sunny England. The trip was good fun, Berlin was a really interesting city, and thanks to Mr. and Mrs. Langley for taking us.