Bletchley Park - Year 9 Maths Trip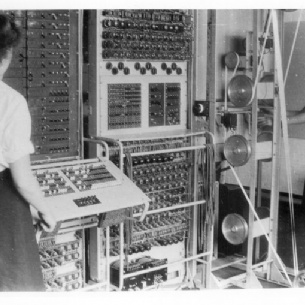 Our Year 9 Maths students are being invited to Bletchley Park. Once Britain's Best Kept Secret, today Bletchley Park is a heritage site and vibrant tourist attraction.
During the visit pupils will use their mathematical understanding to explore encrypting and encoding techniques that have been used throughout history.
The cost of the trip is £21, in addition they may also wish to bring some spending money to purchase souvenirs at the venue. Lunch is not provided for guests so pupils are advised to bring packed lunches.
There are a limited number of places available, therefore places will be allocated on a first-come, first-served basis.
For more information and the return slip, please take a look at the attachment at the bottom.