Meole Staff Visit Foodbank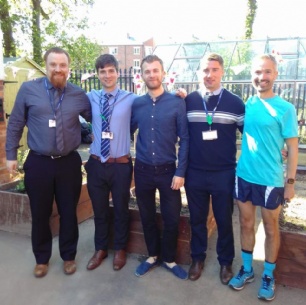 With just over four weeks to go until the half marathon, the staff of Meole Brace School visited the Shrewsbury Foodbank Plus. Receiving a guided tour, we were blown away by the great things that they do for our community.
We are all training hard and hoping to raise lots of money for this fantastic cause. To donate, visit www.everyclick.com/teammeole.
Pictured: Mr. Evans, Mr. Roberts, Mr. Crawford, Mr. Hogben and Mr. Balmer. The other members of 'Team Meole' are Mrs. Jones and Mrs. Richardson.